Main Content
All scheduled campus events and their corresponding work orders have been postponed, cancelled, or virtualized through April 15th, including the hanging of banners. Please visit coronavirus.wfu.edu for more information about campus operations.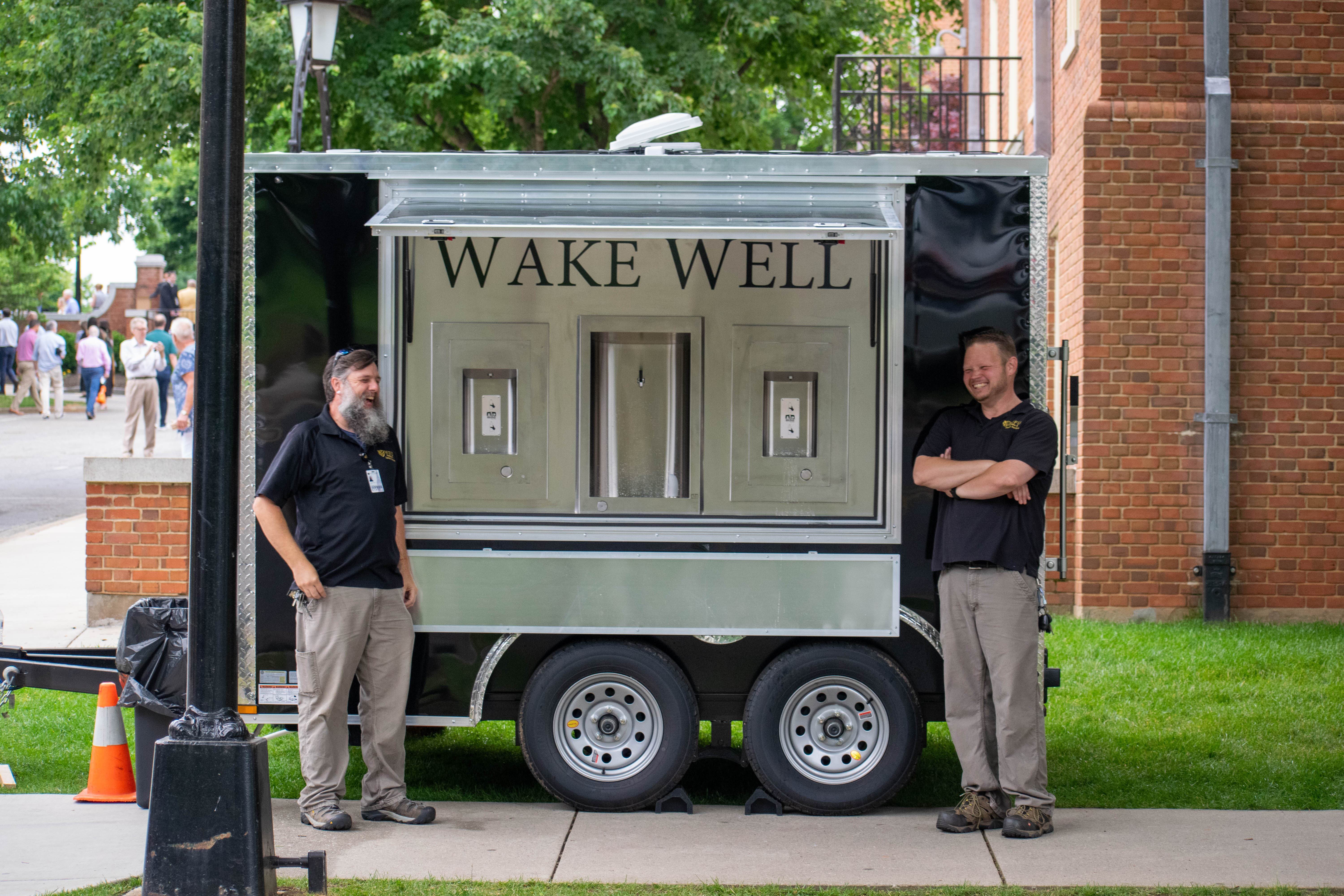 Wake Well Reservations
The Wake Well serves our campus community during large events with mobile water needs. We are committed to decreasing disposable bottle usage on campus with the Wake Well.
To reserve, please put in a Work Order request with your event details and detail your need for the Wake Well.
Due to freezing conditions, the Wake Well is not available for use November through March.  We apologize for this inconvenience.